Our History
Founded in 2000, Team Trinet's network architects, engineers, and technicians are certified from major vendors and experienced in the needs of your business. What drives us is our desire to provide solutions that meet today's small and medium business computing needs. From our Operations center in Ferndale, MI we are able to monitor and support our clients on a world-wide scale.
Team Trinet specializes in providing flexible solutions and responsive support so growing businesses can simplify their computing challenges while increasing profitability and competitiveness. The dedication to our clients and employees are the foundation for our growth and continued success. Trinet is committed to our clients and will continue to provide solutions that exceed their expectations.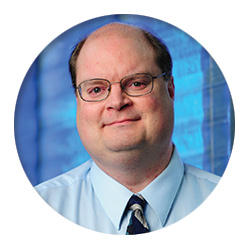 2017
---
Trinet rebrands to become Team Trinet. A Live Chat and Support feature is introduced through the newly designed website.
2016
---
Embracing cloud services by Microsoft, Trinet migrates over 500 user accounts to Office 365 in the first half of the year. Migrations are complex, but our process made it seamless for the users and the management team. Meeting the needs of our growing client base, we implement a multi-state MPLS fiber network for one of our largest clients.
2015
---
Trinet introduces Technology Move Management services to accommodate the unique needs of disconnecting and reconnecting computers and related equipment for office moves. Quickly performing these services for several local businesses and school districts, Trinet relocates over 1,000 stations in the first year.
2014
---
Trinet moves their operations and data center from Novi, MI to Ferndale, MI. Starting with a smaller footprint and quickly expanding to equal the size of their Novi facility. This secure and modern location is centrally located in Southeast Michigan and provides service to our clients in the United States and abroad.
2012
---
Returning to their standardized corporate name, Trinet Corporation, the company re-focuses on the core lifecycle of technology. Trinet hires additional staff to reach the needs of their growing client base and ensure service levels exceed the needs of their customers.
2011
---
Focused on improving service to our entire client base, Trinet redesigns support and service by designated an on call Helpdesk. Complete with 24/7 technical support, shortened wait time, and resolutions in less than 30 minutes. The new design brings support front and center.
2009
---
As growth continues, headquarters are relocated again in Novi, MI, expanding to over 3,500 sq. feet. Trinet Network Management refreshes its image with new branding.
2007
---
TrinetOne services are deployed for an Australian company, as well as data center services. Headquarters are expanded further for onsite development and remote services. Exclusive agreement is made with Corrigan Moving Systems, with Trinet providing full helpdesk, TrinetOne and CIO services.
2006
---
To accommodate current and future growth, Trinet relocates to Novi, MI to serve as corporate headquarters.
2003-2005
---
Trinet Corporation expands their product catalog vastly over these years. Trinet introduces 24/7 near real time monitoring service for network infrastructure, servers, and workstations. SecureMX is added, providing email filtering and management to our TrinetOne catalog.
1999-2002
---
Neil Nosakowski and Wayne Patton move on from their work assisting in designing, implementing, and managing solutions for Michigan corporations. They form BTMC (Business Technology Management Company), setting out to dedicate themselves to the installation and proper management of IT solutions for small businesses. BTMC grows rapidly, with over 300% growth in its first year. At the end of 2002, BTMC is reformed into Trinet Corporation.